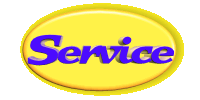 A Service should be carried out once a year or every 10,000 to 12,500 miles approximately, whichever comes first.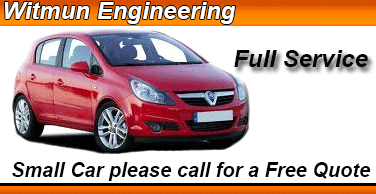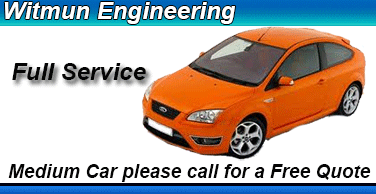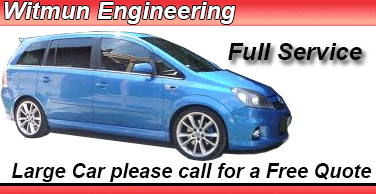 Depend on the service and maintained schedule
Depending on the year and mileage the car may need certain fluids and filters changed, normally the Air Filter, Oil Filter, Engine Oil, Sump Washer, Motor Flush are change and we would recommend the Pollen Filter, so flesh air is entering the car.
Please call for a quote.

---
A Full Service consist of
Fuel Filter, Spark Plugs, Pollen Filter, Air Filter, Oil Filter, Sump Washer, Engine Oil, Motor Flush, Antifreeze, Screen Wash and we also check wiper blades.
Each car is different so please phone Danny or Kyle for a quote? 01737 644828.
On each service there is normally a cost of £5.50 for environment fee (Waste Oil and Old Parts) and £4.50 for Sundries (Greases and other liquids used)

---
We offer a wide range of services. If You have any questions about any of our services we offer please contact us.
Vehicle Servicing and Repair
MOT and Safety checks
Brake check and overhauls
Fault Memory and Electrical diagnosis
Suspension
Clutches
Tyres
Exhausts
Wheel alignment checks
While you wait services
Local collection service, within a ten mile radius.
ALL MAKES AND MODELS CATERED FOR
Citroen Specialists
Citroen Suspension sphere re-gas and replacement
Reliable and efficient service
---
Diagnostic Equipment
Range of features of the diagnostic module
Read/clear fault store inc. description
EOBD, data lists, actuator test
Storage module
Control unit coding
Re-program/adjust components
Service reset
System scan, quick scan and service scan
Tips and tricks, e.g. position of diagnostic plugs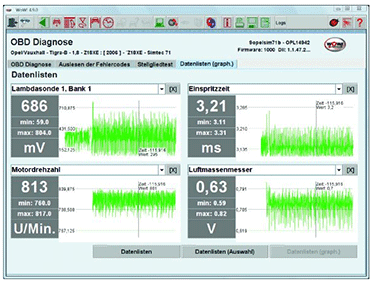 Diagnostic Software: Versatile, comprehensive and up-to-date

Automatic System Recognition: Display of system status and direct system selection

Flight Recorder: Facilitates the analysis of vehicle data
---
Timing Belt or Timing Chain
A timing belt, timing chain or cam belt is a part of an internal combustion engine that synchronizes the rotation of the crankshaft and the camshaft so that the engine's valves open and close at the proper times during each cylinder's intake and exhaust strokes. In an interference engine the timing belt or chain is also critical to preventing the piston from striking the valves. A timing belt is a belt that usually features teeth on the inside surface, while a timing chain is a roller chain.
Timing chains are generally more longer lasting than timing belts.
Timing belts must be replaced at the manufacturer's recommended distance or time periods. Failure to replace the belt can result in complete breakdown or catastrophic engine failure, typically every 60,000 to 100,000 miles the timing belt tensioner and water pump should be changed at the same time.
The usual failure modes of timing belts are a smooth section of belt) or Breakage of the belt which can cause damage to over components and can cost a lot more to fix.

So please check you manual and come in for a quote?




Pre-Mot Check and Test

Witmun will pre-check your vehicle and take it to the MOT station for £99 this includes the MOT testing, pre-check and VAT.

We have an independent MOT station carry out the MOT so you are not incurring any cost for unnecessary work, we will arrange collection of your car if you are in the local area and take it to the MOT station for you and once the car has passed we will return your car to your home or office at no extra cost.

If the car does fail we will quote you on any repair work needed.

Pre MOT Check Consist of:
Tyre Pressures and Tyre wear
Spray all locks and hinges
Check all lights
Top up Fluids
Check Anti Freeze
Take car to the MOT station, have the car MOT and tested all for


£99 inc Vat.


Please remember that a MOT is not a Service, your car fluids and filters will need to be replaced and checked, we have customer who have their car checked every year and have over 200,000 miles on the clock.
"So If you look after your car, your car will look after you."


---

Witmun also service transit vans and
light commercial vehicles.
Please phone for a quotation.




Warning Lights

If any lights on the dashboard come on please call us first before moving the car as you could cause more damage: 01737 644828

Better to be safe than sorry!


Oil pressure warning light

This light should come on when the ignition is switched on and should go off as soon as the engine starts.
If the light stays on after starting during a journey, stop immediately, switch off the engine and check the engine oil level.
Top up straight away if the level is low.
If the warning lamp comes on, even though the oil level is correct, do not start the engine and call asap.



Battery charge warning light

This light should come on when the ignition is switched on and should go off as soon as the engine starts.
If it does not go out at all, or if it comes on while driving, your battery is not being charged as there is a fault with your charging system.
This may be due to one of the following;

Battery damaged or loose terminal
Broken alternator drive belt
Alternator failure

If the drive belt is broken, it must be replaced before you restart the engine. The coolant system may rely on this belt and its failure could cause the engine to overheat, in turn causing engine damage.




Brake system warning light

This light will remain on when the handbrake is on and go out after releasing the handbrake this may indicate low brake fluid level.
Add the correct brake fluid at once to bring the level up to the MAX mark. As the brakes wear the fluid level will slowly drop. If the brake fluid is too low and brake pedal travel is distinctly longer than usual, one of the two hydraulic brake circuits may have failed. Do not continue your journey and seek assistance.
If the light remains illuminated, this may indicate a sensor fault.



Engine warning light

Comes on when the ignition is switched on. It should go out as soon as the engine starts.
If it comes on with the engine running, it indicates a malfunction with the engine management system. Bring it in and have it checked as soon as possible.



ABS warning light

When the ignition is switched on, the light come on briefly to confirm that the system is operating correctly.
If it comes on when driving, it indicates a malfunction. Please bring this to us as soon as soon as possible.

Diesel Particulate Filter (DPF) partially blocked

Diesel Particulate filters (DPF) or 'traps' do just that, they catch bits of soot in the exhaust. The filter will need to be checked and be emptied regularly to maintain performance.

Fuel filter water trap (diesel engines)


This light comes on when the ignition is switched on and should go out after a few seconds.
If it comes on while driving, it indicates that water has been detected in the fuel filter.